South Dakota Local Foods Conference
November 1, 2019

-

November 2, 2019
Event Navigation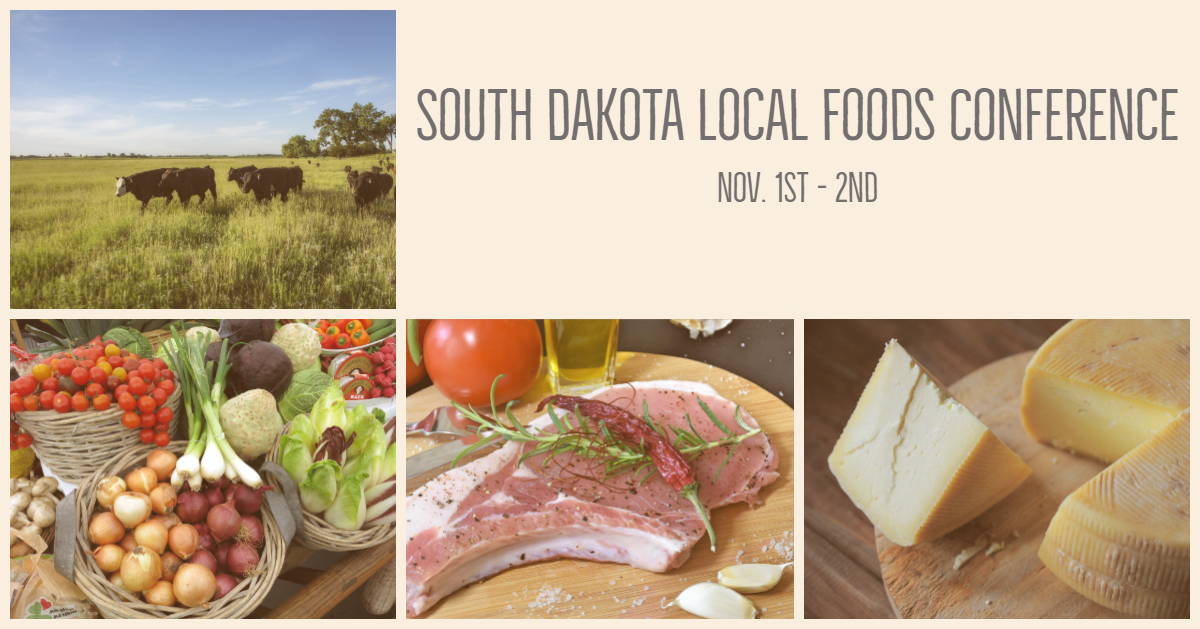 A gathering of consumers, producers, farmers, ranchers, foodies, and service providers to celebrate all things local!
Registration is closed. Please contact Eowyn Corral (eowync@dakotarural.org) if interested in attending. We will do our best to accommodate.  
#SoDakGrown
Keynote speakers:
Kelsey Ducheneaux
"Embracing our Tribal Sovereignty to Promote Local Food Systems" Kelsey Ducheneaux is a fourth generation tribal rancher that calls the Cheyenne River Sioux Nation home. She's the owner of DX Beef and the Natural Resources Director for the Intertribal Agriculture Council. Kelsey's passion lies in working directly with land managers and producers in promoting regenerative agricultural practices. Her interests include her family (including her four legged family of horses, cattle, and dogs), soil & plants, promoting local foods, and helping youth to find their passion.
She received her Bachelor's of Science Degree in Rangeland Management from South Dakota State University and then her Master's of Agriculture Degree in Integrated Resource Management from Colorado State University. Kelsey's currently in her second year as a Doctorate in Education Candidate with Northcentral University.
Carol Ford
Carol Ford is good at imagining a brighter future. Even more importantly, Ford is good at taking steps to make that vision a reality. Whether writing a "hero's tale" modern novel, creating a winter Community Supported Agriculture (CSA) project, or building one of the first Deep Winter Greenhouses (DWG), Ford is an innovator. We at the University of Minnesota Extension Regional Sustainable Development Partnerships (RSDP) are fortunate to have her vision on our team as a Program Coordinator.
Read more here: (https://extension.umn.edu/rsdp-happenings/spotlight-carol-ford)
Deep Winter Greenhouse Production Manual – written by Carol Ford and Greg Schweser, this guide will give you all the info you need to know to get growing in your low-energy winter greenhouse. Click here to download.
This year the Nose to Tail Chef Experience at Drifters Bar & Grille is INCLUDED in the two (2) day registration fee! The Nose to Tail meal is on Friday evening.
Please check back here and at the Facebook event page for further programming, we'll continue to update as sessions are confirmed.
Registration is open until end of business Monday, October 21st, after which registration can not be guaranteed and will include an additional $25.00 if space is still available. Timely registration helps out the planning process immensely.
Please contact Eowyn Corral (eowync@dakotarural.org) or Jordan Walker (jordan@dakotarural.org) with questions.