Dakota Access Pipeline
(Bakken Pipeline)
Another Pipeline is proposed to cross through South Dakota.  This one, called Dakota Access or Bakken Pipeline, would carry crude oil from North Dakota's Bakken oil fields to Illinois. The proposed route of the pipeline cuts through portions of Campbell, McPherson, Edmunds, Faulk, Spink, Beadle, Kingsbury, Miner, Lake, McCook, Minnehaha, Turner, and Lincoln counties.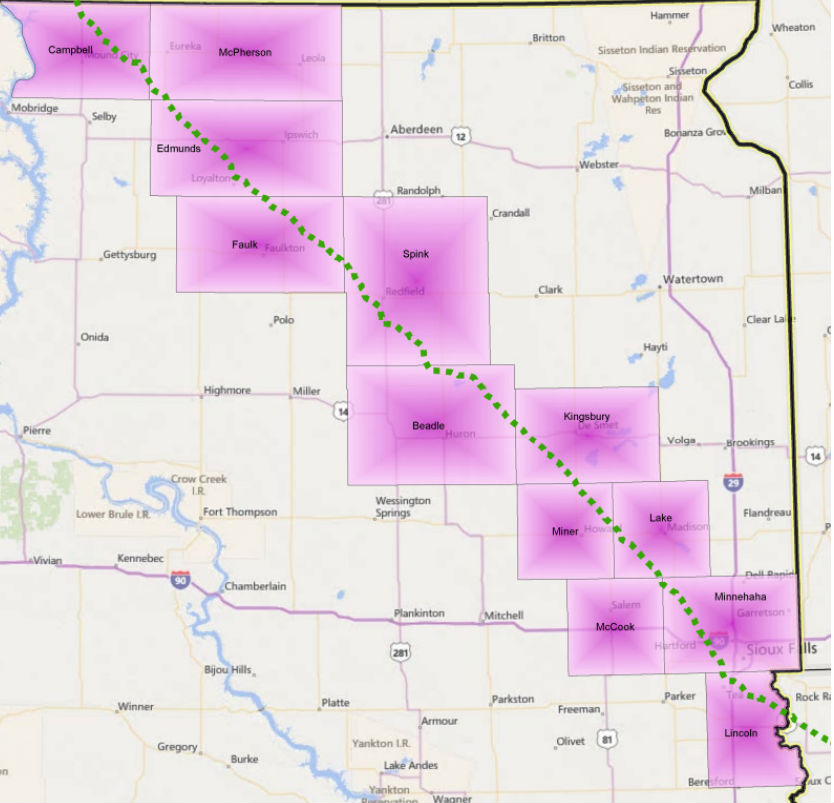 Dakota Access, LLC has applied for approval from the South Dakota Public Utilities Commission. Although the process is far from over, they have begun to stockpile pipe in several locations. Landowners have also reported that the pipeline is stepping up its tactics to gain easements and threatening legal action even though they do not have PUC approval or legal access to eminent domain yet.
Dakota Access, LLC, is a subsidiary of Energy Transfer Partners. ETP is based in Houston,Texas, and owns and operates pipelines across the country. Phillips 66 has joined with ETP to finance the project. The company owns and operates many refineries on the Gulf Coast.
The pipeline crosses 18 counties in Iowa where questions and opposition to the pipeline has been growing, including concerns about the safety of the pipeline. Bakken crude oil is more flammable that other oil due to the lower flash point, and recent failures of safety around other pipelines raise serious concerns.
Dakota Rural Action and over 25 other people, governments and businesses have intervened in the process. The PUC must take action on the pipelines application by December 15, 2015
If you would like to learn more about this important issue or become more active please contact:
Matthew West at mwest@dakotarural.org
ACT NOW