FSMA Rules
New FDA Rules Threaten Small Farms & Processors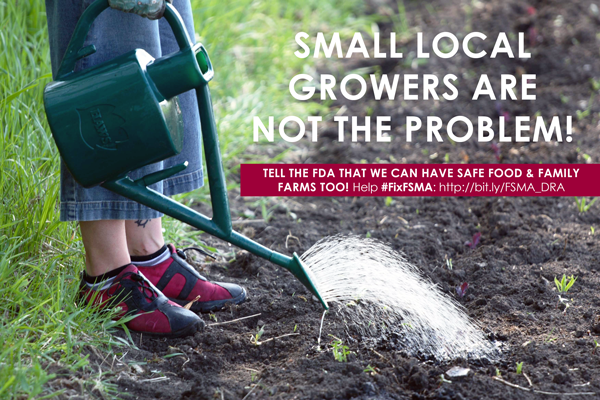 Unless the U.S. Food & Drug Administration (FDA) agrees to some key changes in the Food Safety Modernization Act (FSMA), your local farmer could be forced to shell out up to $20,000 for a fancy "Hazard Analysis and Risk-based Preventive Control plan." For a farmer on a small budget, all that extra cost and paperwork means raising prices. Higher prices could force even the most loyal consumer to reluctantly settle for inferior, industrial food, trucked in from out-of-state corporations.
Small local growers are not the problem.
Most food safety problems originate from large-scale industrial producers and processing, the very operations FMSA was originally intended to regulate. However, representatives of these large processors proposed changes to the law that pushed restrictive regulation to the smallest producers. But we won and the final bill included an amendment sponsored by Montana Senator Tester exempting small producers and processors.
However, the proposed FDA rules limit these exemptions.