Family Farms
Interested in Producing Local Food?
Farm Beginnings is a farmer and rancher led training and support program offered by Dakota Rural Action that provides participants an opportunity to learn first-hand about low-cost, sustainable methods of farming and offers the tools to successfully launch a farm enterprise.
The Farmer Network is a resource sharing network made up of beginning and established farmers and ranchers from South Dakota and nearby regions. The purpose of the Network is to connect people to farm-related opportunities through information sharing and on-farm experiences.
News from Family Farms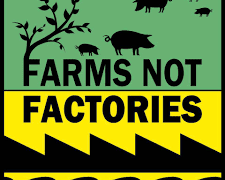 On Tuesday April 5th 2022, Lincoln County Commissioner heard the appeal of Planning and Zoning's decision to allow Primo Feedlot to expand from 1,000 to…

Cottage Foods Reform passed its second committee UNANIMOUSLY this week. HOORAY!!! HOWEVER, despite HB 1322 having passed with no opposition, Senate Commerce Committee Chair Casey…

Closing in on "Summer Break" As we head into the final week of the legislative session the energy at the capitol is reminiscent of the…
Family Farms Actions
The USDA wants to know your opinion about Country of Origin Labeling (COOL)  The deadline to submit comments is Monday, April 5th, 2022  As currently…