Rural Vitality
Our Mission
To lead South Dakota citizens toward a knowledgeable, working understanding of the relationship between agriculture and the environment; supporting and promoting agricultural systems that protect our air quality, water quality, public health, and socio-economics; and sustaining vibrant communities for future generations.
Our Objective
To halt the unchecked expansion of Confined Animal Feeding Operations (CAFOs) across our state, and to uphold the authority of county officials to apply more stringent protections for public health, water quality, property values, and quality of life for residents of their communities.
Our Message
Problem
Large agribusiness corporations, with cooperation from state agencies, are profiting from selling communities and individual farmers an unsustainable model of production that undermines real economic development in rural areas, destroys property values and public health, and pollutes our land, water, and air.
Solutions
Education & training for elected and appointed officials on their authority and responsibility when it comes to permitting CAFOs and other industrial development in their counties & municipalities
Provide alternative models of production & marketing for beginning farmers and those wishing to diversify their operations and manage risk while maintaining profitability
Expose the harmful effects of corporate and contract models that undermine our freedom and prosperity
Pressure state agencies to adopt a more rigorous permitting process and more vigorous oversight of existing facilities
Educate and empower citizens to participate in and protect their democracy and public hearing process
News from Rural Vitality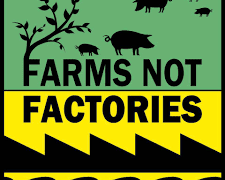 On Tuesday April 5th 2022, Lincoln County Commissioner heard the appeal of Planning and Zoning's decision to allow Primo Feedlot to expand from 1,000 to…

Saving the Best for Last In the final week of the legislative session DRA enjoyed a great legislative accomplishment by successfully passing our Cottage Food…

Cottage Foods Reform passed its second committee UNANIMOUSLY this week. HOORAY!!! HOWEVER, despite HB 1322 having passed with no opposition, Senate Commerce Committee Chair Casey…