FOR IMMEDIATE RELEASE: February 24, 2017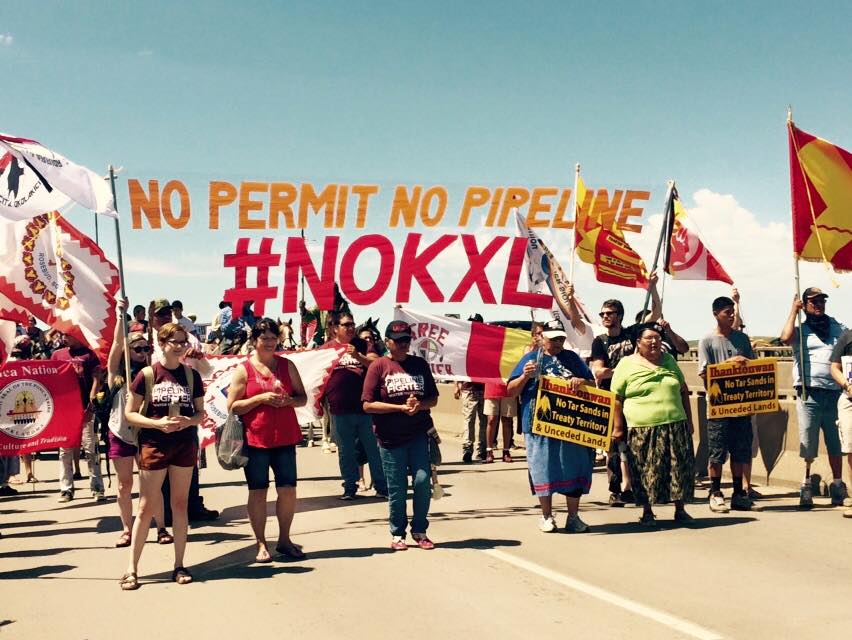 SAVE THE DATE: No KXL Rally & Hearing
WHAT: No KXL Pipeline Rally & Circuit Court Appeal Hearing
WHEN: March 8, 2017 Rally at 11am; Hearing at 1pm
WHERE: Hughes County Courthouse, 104 E. Capitol Ave Pierre, SD 57501
Please join Dakota Rural Action and our allies as we rally against the Keystone XL Pipeline at the Hughes County Courthouse in Pierre. This is in regards to the pending litigation "In the Matter of the Petition of TransCanada Keystone Pipeline, LP for Order Accepting Certification of Permit Issued in Docket HP09-001 to construct the Keystone XL Pipeline."
After the rally, Judge Brown will hear our appeal of the SD Public Utilities Commission approval of TransCanada's pipeline permit process.
Bag lunches will be provided for those who RSVP.
There will also be guest speakers.
After the hearing, there will be a short de-briefing by our lawyer.
An additional in-depth strategy session will be held later in the afternoon for those who wish to attend.
For questions and additional information, please contact:
Tamra Brennan
Community Organizer
Black Hills Chapter
Dakota Rural Action
605-697-5204 x 270
tbrennan@dakotarural.org
Visit Dakota Rural Action at www.dakotarural.org and please respond on our Facebook No KXL Pipeline and Hearing event at https://www.facebook.com/events/217123385429123/