Costs of Litigation Bill Moves to House Judiciary Committee Friday Morning–Contact Legislators TODAY.
House Bill 1019 stands to create an incredible chilling effect on democracy in our state.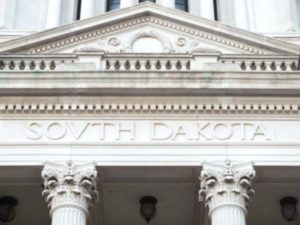 The short piece of legislation requires the state to pursue costs of litigation–not just in cases found to be frivolous, but in all cases where the state prevails.
If passed, this bill could mean that, in cases where citizens and organizations pay the already substantial costs of taking an agency or department to court for violations of law or procedure, the penalty for losing is to pay the very entity they were rightfully and reasonably questioning.
This bill was heard in House Commerce & Energy Committee Wednesday, and after testimony, the committee moved to send the bill to House Judiciary Committee, where it clearly should have been assigned to begin with.
Contact Members of House Judiciary Committee and tell them to Vote NO on HB 1019.
This bill represents an unacceptable chilling of the democratic process in our state.
Call and leave messages for legislators on the House line (605) 773-3851 or email them using the addresses below:
Doug Barthel – doug.barthel@sdlegislature.gov
Scyller Borglum – scyller.borglum@sdlegislature.gov
Ryan Cwach – ryan.cwach@sdlegislature.gov
Michael Diedrich – mike.diedrich@sdlegislature.gov
Dayle Hammock – dayle.hammock@sdlegislature.gov
Jon Hansen (Chair) – jon.hansen@sdlegislature.gov
Timothy Johns (Vice Chair) – timothy.johns@sdlegislature.gov
Isaac Latterell – isaac.latterell@sdlegislature.gov
Tom Pischke – tom.pischke@sdlegislature.gov
Peri Pourier – peri.pourier@sdlegislature.gov
Nancy Rasmussen – nancy.rasmussen@sdlegislature.gov
Rebecca Reimer – rebecca.reimer@sdlegislature.gov
Tamara St. John – tamara.stjohn@sdlegislature.gov
Thank you for taking action!