Staff
The staff at Dakota Rural Action are committed to the ideal of Community Organizing to create a better South Dakota, ag economy and to protect South Dakota resources.
Below is a super-simplified breakdown of what the various staff types do within Dakota Rural Action:
The Staff Director works to keep all the staff focused on the objectives of the Board of Directors and the membership at-large. He's the lead organizer for the Board and various committees. He also works with fundraising and grants, budgeting, and many other aspects of leading the organization's administrative and organizing areas. All staff report directly to the Staff Director.
Community Organizers work with the members of Dakota Rural Action, staffing the various DRA chapters and issue committees, facilitating meetings and programs, facilitating training sessions, planning and evaluating campaigns and programs, identifying and developing member leaders, making referrals and suggestions, helping chapters or committees develop strategy, writing reports to enhance communication with the Board, doing group troubleshooting, as well as analysis and research. They also implement fundraising into their work to provide the general funds to do what the membership hopes to accomplish.
For more information on Community Organizers, go to the Western Organization of Resource Councils Resource Page.
Fundraising and Program Support staff work to keep the organization's administrative arm in top shape, bringing in funds by working on grant proposals, fundraising planning and coordination and membership dues, other aspects of membership development, fundraising for special events and DRA promotion, printing, the membership database, mailings, HR, bills, accounts, IT and the DRA web presence, and other clerical and support work. They also organize members to work on fundraising, events and other special-duty clerical teams. In truth, almost all staff at DRA organize to some extent. This makes us all aware of who makes up the organization: Our Members.
605.697.5204 ext. 240
fejames@dakotarural.org
Frank James
Staff Director
Frank James is currently Dakota Rural Action's Staff Director. He began organizing in the late 1990s with DRA. Since then he's been the Staff Director at the Idaho Rural Council and a Regional Organizer with the Western Organization of Resource Councils.
Frank has been the Staff Director since 2006.
Frank was raised on a South Dakota family farm in Day County and farmed with his family for four years before returning to Dakota Rural Action.
He is married to Kim and they live in Toronto, SD. Together Kim and Frank have built a small local foods farm called Foodtopia Farms. They specialize in a Jalapeno Jelly which is sold through a local restaurant and food stores and super markets in eastern South Dakota.
Frank has experience building organizations, training staff and members, building coalitions and developing grassroots strategies.
605-697-5204
hollyt@dakotarural.org
Holly Tilton Byrne
Community Organizer
Holly Tilton Byrne is an organizer at Dakota Rural Action. Some of the projects she staffs include the South Dakota Local Foods Co-op, the Brookings County Chapter, and the Farm to School Committee.
Holly has lived in Brookings since she was 10 years old and has been a DRA member since April 2008. In 2009 Holly worked at Dakota Rural Action as an intern doing work on the South Dakota Local Foods Directory. She returned in 2010 to again work on the directory and was hired on as an organizer once her internship was over.
Not only has Holly experienced farming in the United States, but also Poland and Brazil. She spent two weeks on farms in Poland during the summer of 2008. In the summer of 2009 she returned to Poland for a month where she completed an internship for the International Coalition to Protect the Polish Countryside in Stryszów. Following her internship, Holly traveled to Brazil where she was certified in permaculture at the Ecocentro IPEC in Pirenópolis.
In her free time Holly enjoys reading, taking pictures, watching the Minnesota Twins win, and doing anything that involves being outdoors.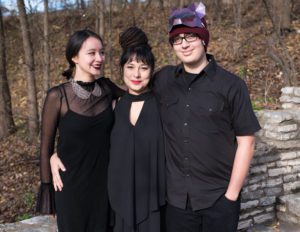 605.697.5204
eowync@dakotarural.org
Eowyn Corral
Program Administrator
Eowyn Corral joins the Dakota Rural Action staff team to tame the administrative beast that is all things bookkeeping and Quickbooks. Bringing administrative sanity to those passionately engaged in local foods, as well as the arts, is nothing new to Eowyn, who brings years of Small Business Administrative and Accounting experience to Dakota Rural Action.
Originally from southern California, Eowyn lived for ten years in Austin, Texas. An artist and new homesteader herself, Eowyn and her family recently moved from Austin to South Dakota in order to pursue her dreams of raising the fiber animals needed to produce her felting and textile arts.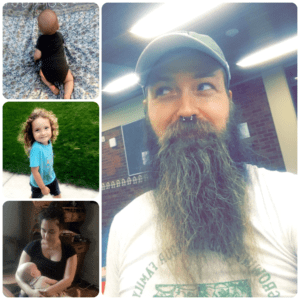 605-697-5204
mwest@dakotarural.org
Matthew West
Community Organizer
Matthew West, Community Organizer and Farm Beginnings Coordinator.
Matthew is from South Dakota but has traveled far in his pursuit of art, local food and the environment. Including studying art at Rutgers University and working with organizers and activist fighting Fracking in Pennsylvania. Passionate about art, food, & yoga, he moved back with his young son to be closer to his family and friends, with his goal to build roots once again in his hometown of Sioux Falls. Here he spends his time creating art, growing food, and enjoying life alongside his family.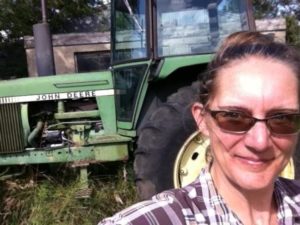 rebeccat@dakotarural.org
Rebecca Terk
Community Organizer
Rebecca Terk is a community organizer and lobbyist.
She staffs the Deuel County & Greater Oahe Action League Chapters, as well as the Rural Vitality Committee. She also genuinely enjoys her time in Pierre during the legislative session.
Though she originally hails from the Green Mountains of Vermont, she has lived on the prairie for over twenty years–mostly in South Dakota, but also in Wisconsin and Minnesota.
Rebecca's organizing background is in food, farming, and land use, and she came to Dakota Rural Action after nearly six years with the Land Stewardship Project in rural Western Minnesota. She loves the prairie, her dog, gardening, and (most especially) her kid.
(605) 697-5204 x 270
cherylr@dakotarural.org
Cheryl Rowe
Cheryl Rowe, who has been a member of DRA for years. She is organizing the Black Hills Chapter and is lead organizer on CED and pipeline work.