Staff
The staff at Dakota Rural Action are committed to the ideal of Community Organizing to create a better South Dakota, ag economy and to protect South Dakota resources.
Below is a super-simplified breakdown of what the various staff types do within Dakota Rural Action:
The Staff Director works to keep all the staff focused on the objectives of the Board of Directors and the membership at-large. He's the lead organizer for the Board and various committees. He also works with fundraising and grants, budgeting, and many other aspects of leading the organization's administrative and organizing areas. All staff report directly to the Staff Director.
Community Organizers work with the members of Dakota Rural Action, staffing the various DRA chapters and issue committees, facilitating meetings and programs, facilitating training sessions, planning and evaluating campaigns and programs, identifying and developing member leaders, making referrals and suggestions, helping chapters or committees develop strategy, writing reports to enhance communication with the Board, doing group troubleshooting, as well as analysis and research. They also implement fundraising into their work to provide the general funds to do what the membership hopes to accomplish.
For more information on Community Organizers, go to the Western Organization of Resource Councils Resource Page.
Fundraising and Program Support staff work to keep the organization's administrative arm in top shape, bringing in funds by working on grant proposals, fundraising planning and coordination and membership dues, other aspects of membership development, fundraising for special events and DRA promotion, printing, the membership database, mailings, HR, bills, accounts, IT and the DRA web presence, and other clerical and support work. They also organize members to work on fundraising, events and other special-duty clerical teams. In truth, almost all staff at DRA organize to some extent. This makes us all aware of who makes up the organization: Our Members.
605.697.5204 ext. 240
fejames@dakotarural.org
Frank James
Staff Director
Frank James is currently Dakota Rural Action's Staff Director. He began organizing in the late 1990s with DRA. Since then he's been the Staff Director at the Idaho Rural Council and a Regional Organizer with the Western Organization of Resource Councils.
He has been DRA's Staff Director since 2006.
Frank was raised on a South Dakota family farm in Day County and farmed with his family for four years before returning to Dakota Rural Action.
Frank has experience building organizations, training staff and members, building coalitions and developing grassroots strategies.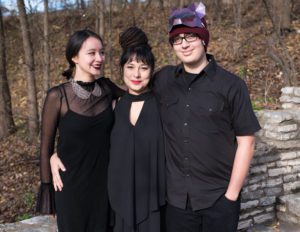 605.697.5204
eowync@dakotarural.org
Eowyn Corral
Program Administrator
Eowyn Corral joins the Dakota Rural Action staff team to tame the administrative beast that is all things bookkeeping and Quickbooks. Bringing administrative sanity to those passionately engaged in local foods, as well as the arts, is nothing new to Eowyn, who brings years of Small Business Administrative and Accounting experience to Dakota Rural Action.
Originally from southern California, Eowyn lived for ten years in Austin, Texas. An artist and new homesteader herself, Eowyn and her family recently moved from Austin to South Dakota in order to pursue her dreams of raising the fiber animals needed to produce her felting and textile arts.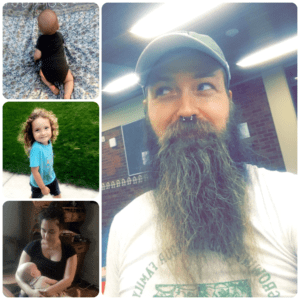 605-697-5204
mwest@dakotarural.org
Matthew West
Community Organizer
Matthew West, Community Organizer and Farm Beginnings Coordinator.
Matthew is from South Dakota but has traveled far in his pursuit of art, local food and the environment. Including studying art at Rutgers University and working with organizers and activist fighting Fracking in Pennsylvania. Passionate about art, food, & yoga, he moved back with his young son to be closer to his family and friends, with his goal to build roots once again in his hometown of Sioux Falls. Here he spends his time creating art, growing food, and enjoying life alongside his family.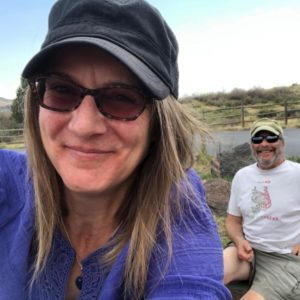 (605) 697-5204 x260
rebeccat@dakotarural.org
Rebecca Terk
Community Organizer
Rebecca Terk is a Senior Organizer and DRA's state lobbyist.
She staffs the Black Hills Chapter, as well as the statewide Rural Vitality and Pipeline Committees.
Rebecca moved to SoDak over twenty-five years ago, and has been a DRA member for over ten years. After several years of rural organizing in food, farming and land use at the Land Stewardship project, Rebecca moved back to SoDak to join DRA's staff. She has been a market farmer, CSA producer, chicken wrangler, community garden coordinator and farmers market manager.
605-697-5204 x250
chase@dakotarural.org
Chase Jensen
Community Organizer and Lobbyist
Chase was raised in MN and NE before attending the University of Sioux Falls. It was there that he met his wife. After college they moved to Texas to pursue graduate degrees from Truett Seminary at Baylor University. He most recently served as the Director of Education at a non-profit farm where he developed educational gardens, taught community classes, led programs focused on food insecurity and food justice, and co-directed a residential farm internship. 
Chase serves as the DRA lobbyist, the Brookings County chapter organizer, and staffs the statewide Community Energy Development Committee.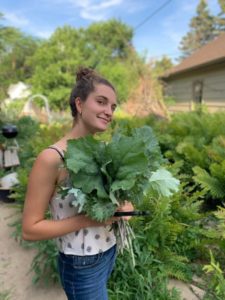 605-697-5204 X270
lilli@dakotarural.org
Lilli DiPaola
Community Organizer
Lilli recently left her transient lifestyle to join DRA's team as a communtiy organizer. She's hoping to not only put down some roots in Sioux Falls, but to help build a better root system in South Dakota. She spent her time in school studying social movements and tactics for change, especially focusing on immigration, racial, and environmental justice. This brought her to DRA because of their commitment to fighting extractive industries while also building a viable alternative.
She staffs DRA's Rural Vitality Committee which works to stop factory farms while promoting alternative, sustainable agriculture systems. She also works on Farm to School.