Senate Resolution of Disapproval (SRD) 901 is scheduled for a hearing THURSDAY morning, March 4th at 10am CT/9am MT in Senate Ag & Natural Resources Committee.
Contact these Senators to SUPPORT SRD 901–the Merger-Blocking Resolution:
gary.cammack@sdlegislature.gov, herman.otten@sdlegislature.gov, joshua.klumb@sdlegislature.gov, julie.fryemueller@sdlegislature.gov, mary.duvall@sdlegislature.gov, troy.heinert@sdlegislature.gov, vj.smith@sdlegislature.gov
Ever since Governor Noem announced her proposed merger of the SD Dept. of Agriculture and the Department of Environment and Natural Resources (DENR), people across the state have been scratching their heads and wondering–why?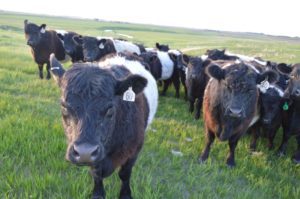 Only two other states in the country have combined these departments–and they are states with agricultural economies that pale in comparison to South Dakota's. Agricultural is our #1 industry, and as such, we deserve a strong and proactive department that supports and builds upon the breadth of agricultural enterprise across this state. This proposed merger makes the Department of Ag nothing more than a regulatory agency rather than the strong and vibrant advocate this state's agricultural producers need.
Furthermore, the DENR is tasked with a wide variety of regulatory and inspection issues that go far beyond agriculture–including protecting the quality of water that comes from your tap and the health of our rivers and streams, and administering the permitting and oversight of mining operations in the state. The difference between the missions of DENR and Department of Ag create important checks and balances that help keep our government agencies accountable to the people they serve and protect.
Tell Senators on Ag & Natural Resources to BLOCK the Merger!
Thank YOU for Taking Action!