Most South Dakotans concerned about the use of public water for construction of the Keystone XL pipeline have been focused on the months of contested case hearings before the Water Management Board in Pierre. However, behind the scenes TransCanada has quietly negotiated with municipalities and rural water system administrators for months and even years for tens and likely hundreds of millions of gallons more water than has been requested publicly under their name.
In October, 2010, Tripp County Water User District Board meeting minutes record a conference call and discussion to go over "some agreement details" to provide water for a proposed man camp site near Colome. The February, 2011 meeting of the Board notes that, "the Trans Canada [sic] Temporary Water User Agreement has been signed and is back for our approval and signature." While the camp has yet to be built, recent reports from Tripp County residents suggest that TransCanada is back in negotiations with the Water User District for use of public water.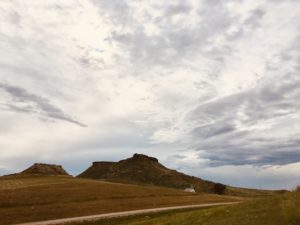 This summer, Dakota Rural Action staff was notified by Harding County residents that the Buffalo Town Board of Trustees had been in discussions with TransCanada regarding the use of municipal water from a new town well, financed by the pipeline company and completed by Gregory Water & Energy on July 22, 2019, according to the SD Water Well Completion Report. Those reports of TC-Town Board negotiations were backed by Town Board meeting minutes published in Nation's Center News, the paper of record.
The Buffalo Board's Dec. 17 meeting minutes, published in the Dec. 26 edition of the paper, record a "WELL #8 AGREEMENT WITH TC," with a motion to approve and unanimous assent, as well as a similar outcome for a "right away" [sic] agreement with TransCanada. Then, in the January 6, 2020 weekly DENR Public Notice Update email, a new Water Appropriation Permit Application was listed from Ryan Smith, Town of Buffalo Water Superintendent, which references the same "Well #8" and claiming the sole use of that water as "Municipal."
Despite the fact that DENR Water Rights Program Staff have long known of (and have testified recently on matters related to) TransCanada's need for water in Harding County, the WAP application appears to have been recommended for approval by Chief Engineer Jeanne Goodman on Jan. 2, 2020 without questions as to why a tiny town adjacent to the pipeline route and a proposed man camp 3-4x their population–a town with several other operational municipal wells–suddenly decided to finance and drill a new one solely for the use of its 213 residents and handful of businesses.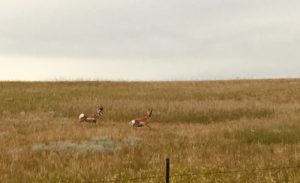 In fact, one of the matters currently before the Water Management Board of the DENR is an amendment to an existing irrigation permit for wells located just a few miles west of Buffalo in Harding County. Tom & Lori Wilson applied to amend their existing Water Right 1963-1 in order to provide back up water supply for TransCanada's man camp there and in five other counties (4 in South Dakota and 2 in Montana). That permit is currently being contested by Dakota Rural Action, Cheyenne River Sioux Tribe, and Yankton Sioux Tribe, along with individual intervenors.
Contested case hearings–including three permits to appropriate water from the Cheyenne, Bad, and White Rivers, plus two amended permits for well water use–are an important process for revealing issues around the Keystone XL pipeline and TransCanada's lengthy record of leaks, spills, accidents, and other mishaps. This ongoing process has allowed South Dakotans to learn more about how their water is being used, as well as the risks of tar sands pipeline projects.
But, behind the scenes, TransCanada is taking advantage of rural municipalities and water systems to hide their thirst for hundreds of millions of gallons more of our public water. Without any accounting of these additional appropriations, how will South Dakotans know the true cost of this project?