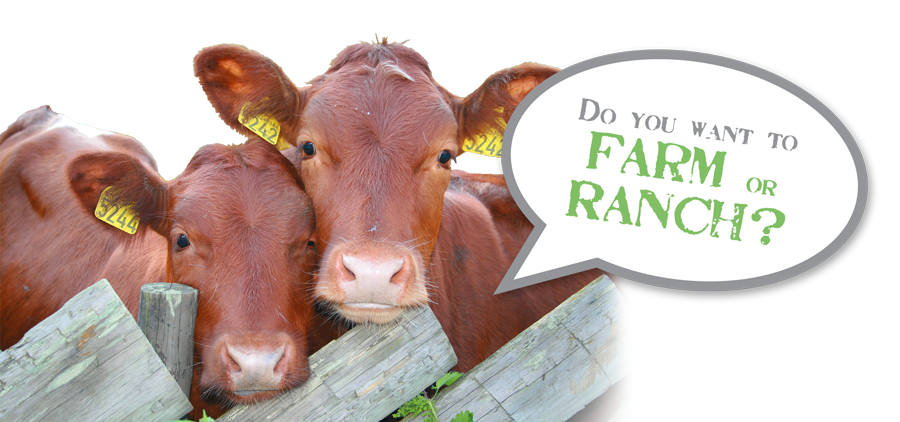 Now accepting applications for the 2014-2015 class in Rapid City
Farm Beginnings is a farmer and rancher-led training and support program offered by Dakota Rural Action that provides participants an opportunity to learn first-hand about low-cost, sustainable methods of farming and offers the tools to successfully launch a farm enterprise.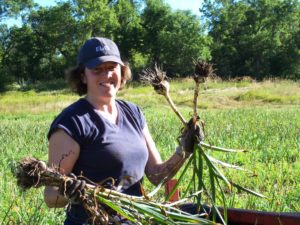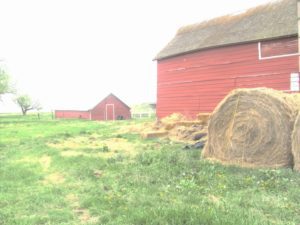 ---
What is the course?
Farm Beginnings is a training program taught by local farmers and ranchers that provides participants with the support and education needed to launch a profitable and sustainable enterprise. Beginners of all ages and backgrounds are welcome to apply and participants do not need to currently own land.
This is the sixth year DRA has offered the Farm Beginnings course in South Dakota. This year classes will be held every other Saturday in Rapid City. All sessions are led by established local farmers and ranchers and agriculture professionals. Classes provide real world skills in areas such as Whole Farm Planning, Financial Planning, Marketing, Business Planning, Connecting with Resources, and Connecting with Mentors. Additionally, students have the opportunity to participate in a variety of on-farm tours and skills sessions offered during the spring and summer, as well as engage in mentorships or apprenticeships with local farmers.
The course provides a solid base of knowledge around farm business planning as well as the opportunity to network with both beginning and established farmer mentors.
Who should take Farm Beginnings?
Anyone interested in developing or transitioning their enterprise. Participants can be of any age, do not need to own land, and prospective, beginning, part-time, and full-time farmers are welcome!
What kind of enterprises are participants engaged in?
Participants come with a wide array of sustainable farming interests and experience, including:
Cattle, hogs, goats, sheep, poultry, and other livestock
Dairy
Grazing
Vegetable and fruit production
High Tunnels
Community Supported Agriculture (CSA) and farmers markets
Crops and Hay
Fiber production
Specialty products like value-added foods
Flowers and herbs
The size and scale of production ranges from very small (just a few acres or a small urban plot) to large (hundreds or thousands of acres in production). Experience levels range from no experience farming to currently owning and operating their own farm.
Read about some of the experiences of people who have completed the course:
Graduate Profiles and Student Feedback
Is there an on-farm component?
Yes, the course is closely connected to DRA's Farmer Network, a group devoted to making connections between beginning and established farmers through resource sharing and education. Opportunities within the Farmer Network include access to on-farm internships/apprenticeships, farm tours and field days, land and equipment linking, and more.
When and where are classes held?
Classes begin in December and will be held in Rapid City, SD at the West River Ag Center.
How do I apply and when is the deadline?
Class size is limited and early application is encouraged. Deadline was Oct. 31, however we will accept applications until the class fills.  Apply ASAP.  A $100 non-refundable deposit is required with your application. Applications can be completed online or in paper format. Information packets and paper copies of the application are also available.
What is the tuition and is there financial aid?
The cost of the class is $1500 per farm unit for the 10-month program. There are a limited number of scholarships for up to $750 that are generously donated by community members and businesses to help support participants who need financial aid. Participants also have the option of spreading out payments over the 10-months of the program.
Participant tuition only covers a fraction of the course costs and Farm Beginnings is made possible through grant support from the USDA's Beginning Farmer and Rancher Development Program.
Veterans: Special retraining funding are available to help with course tuition. Please contact us to learn more.
Have questions about the course, the application process, or would like to request an information packet? Contact Us!
Heidi Kolbeck-Urlacher
Organizer/Farm Beginnings Program Coordinator
Ph: 605.697.5204 ex. 220
Email:
heidiku@dakotarural.org
DRA's Farm Beginnings program is a member of the The Farm Beginnings® Collaborative, a national alliance of independent regional groups of farmers and farmer-training support organizations working together to promote Farm Beginnings, a farmer training model that is community based and farmer led.
This project was supported by the Beginning Farmer and Rancher Development Program of the National Institute of Food and Agriculture, USDA, Grant #2010-03066.